CAMOUFLAGE
[kam-uh-flahzh]
Curated by Per Rutledal
24.06. - 24.07.2016
Opening Friday June 24th 18:00
The exhibtion will be opened by Dan-Viggo Bergtun, president of World Veterans Federation (www.wvf-fmac.org) and the curator Per Rutledal.


The project "Camouflage" represents the culmination of four years of working with art made by veterans from wars and armed conflicts in Norway and internationally. Curator Per Rutledal, with a service background from the armed forces, has worked with Norwegian and international artists, curators, producers and academics with or without military backgrounds in order to encourage veterans to produce, document and disseminate art. So far, his efforts has resulted in workshops, plays and several other artistic initiatives.

In 2016 Stiftelsen 3,14 has had a focus on contemporary issues, and several exhibitions have discussed armed conflict. This summer we have invited curator Per Rutledal to share his ongoing project "Camouflage" with us.

Norway defines itself as a nation of peace, but in spite of this, we have participated in nearly one hundred operations in more than forty nations. Paticipation in armned conflicts severely affects the people involved. To which degree varies individually, but the traces of war will always remain, and it is important to ask what happens to our soldiers when the return home. What happens during the transition from peace to war, and vice versa? War is a personal experience but the perception among persons who share this experience may be different from person to person. The project's focus is on the individual soldiers and their experiences. Camouflage is an exhibition where the art is the process these veterans have experienced individually and in dialogue with curator Per Rutledal, rather than on the concrete works. Stiftelsen 3,14 sees this project as an important initiativet hat allows the public access to the consequences of war and how it affects us. This exhibition enhances our understanding.

The artists come from all walks of life. Some are self-taught whereas others have trained at art academies. Some of them were artists before they left, some became creatively inspired during their service whereas others work with art in spite of their experiences. Only a few of them see themselves as artists in the sense that they live off their art, but all share the common denominator that they have worked with art for a number of years or are highly productive. For many this is their first public exhibition with works that were never intended to be shown publicly. The title, «Camouflage» refers to their service uniforms, but also to how we conceal our emotions, thoughts and even appearance after the service or battle is over. We all wear camouflage, every day and all of our lives. We adjust our appearance, actions and attitudes according to the environment we live in. Sometimes in order to stand blend in, other times in order to stand out.

Camouflage [kam-uh-flahzh] looks beyond the cover. If you have an image from your service abroad or from areas of conflict you may upload it to Instagram under #camouflage314. And if you have a story to share from your service abroad you can include it in our archive in the Vault after discussing it with the curator via his email; per@norvap.org

Opening hours:
- 25.06. - 30.06.: Sat.-Sun.: 12.-16. / Tue. 28.07. til Thu. 30.07.: 11.-17.
- 01.07. - 24.07.: Tue. - Sun.: 11.-16.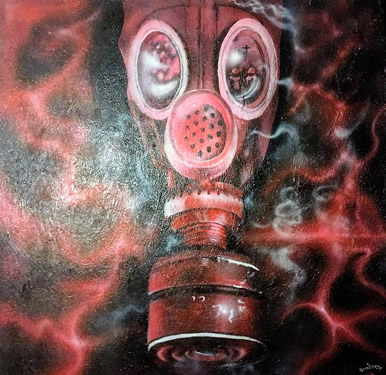 ......................................................................................................................................................
Parabolic loudspeaker:
Engineering Reverberation:
Campaign music, military cadences, and Muzak.
24.06. - 24.07.2016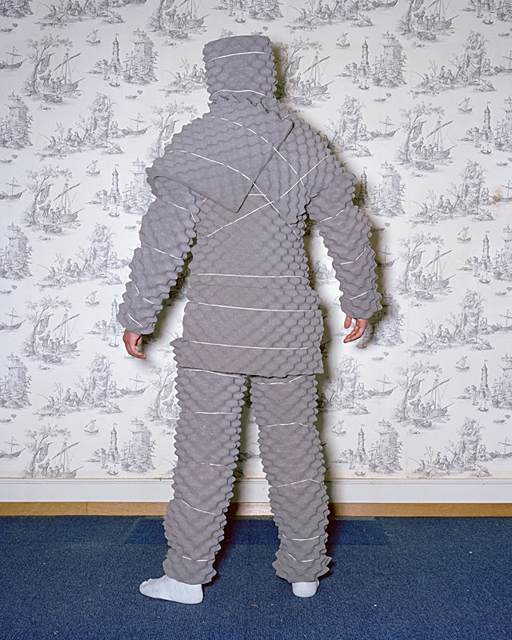 wait for it



you remain the future in our present like an accent pause that gramsci had to measure. living better now that double tap stop till then till that is your time we're in love with waiting. we can't so we can surprise so we can



attend and take urgent care. the erotic cure, which shows up as, which gives us, so that it ought to give us,


pause is our propulsion. who do what's been done can't wait for it and can't walk off. who recognize the





future don't wait on us, but because they don't know about service, about what it is to be an instrument,

decide they just ain't gon' wait. they miss something, they missing something, our liveness in reverb, this re:





that we refer to something, that we regard something, that we in regard to something else. they tell us what they think they know and we wait till they understand. I'm tired of waiting till they understand. see you later.



(from Fred Moten, The Little Edges, Wesleyan University Press, 2015)



[Presented by Stiftelsen 3,14, PARABOL situates an adjacent ambience and mode of address in dialogue with the gallery's exhibitions. Organised by Johnny Herbert]